We've been simmering away for nearly a year, and are excited to start working with customers to level up their UK prospecting.
Building pipeline for SDRs an BDEs is a time consuming job; we all apply rules and territories, but it's difficult and sucks up a lot of time trying to fill those territories with relevant prospects.
Our focus is to improve that cycle so SDRs can find better prospects and spend less time doing it.
Any UK company has to be registered at Companies House, which provides a great superset of possible prospects. The thing is, the information there is not really actionable. You may be aware of SIC Codes (or Industry Classification Codes) to categorise what companies do. People self identify these when they first register at Companies House and promptly forget all about it.
Want to find exciting nanotech companies? Good luck finding that industry category…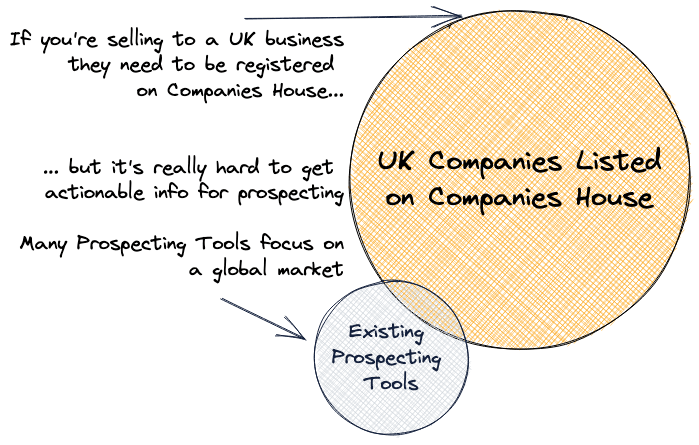 Enter Prospects IDX
Our amibition is to join up all UK Companies with their online presence and their legally registered presence, and let you search and filter that data to find relevant prospects for your own business.
There are a number of companies in this space - some doing great things but some delivering seriously low value or dated results. There are also some amazing companies out there finding leads for companies, but how do you find the companies?!
We've been all consumed with building a fast, comprehensive data lake of UK companies and their key indicators to create an amazing new surface for you to discover better prospects.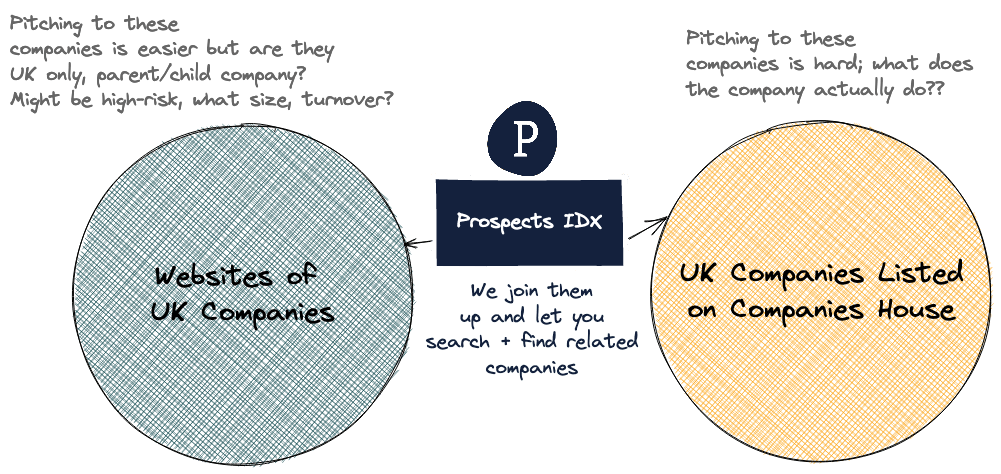 We're also excited to integrate with the tools you use and are already trialling our first Hubspot app to better support UK prospecting. No more pushing spreadsheets around, formatting data and accidentally dropping the 0 off the front of a company registration number…
If you're a company using Hubspot and prospecting in the UK, we'd love to hear from you to get some early stage feedback.
We're close to launch so, if this sounds interesting, feel free to drop your email below and we'll be in touch when we're all systems go.